RKP East-Sansek v2.0
Date of release : Delayed to February-March 2019.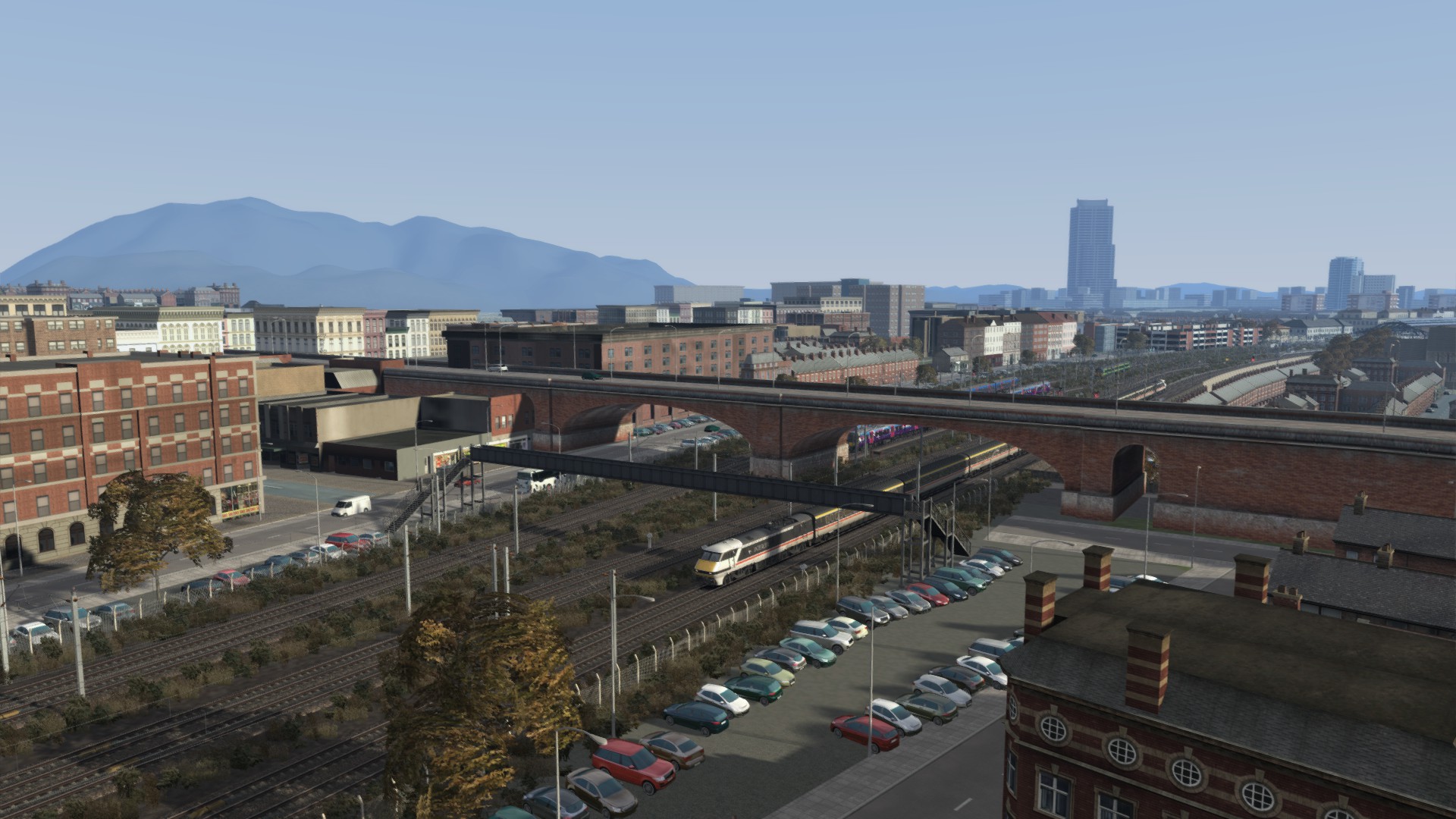 What will be included ?
- A total of more than 420 km (261 miles) of lines forming a huge network.
- The 156 km (97 miles) East-West Line from Floeta to Stelbrak via Tarna.
- The 177 km (106 miles) North-South Line from Toletha Jn (on the EWL) to Xeristoh and Hokenah.
- The 30 km (19 miles) of HSL from Vanarda Jn to Stelbrak 2V (+30 km of HSL running along the East-West Line).
- The 16 km (10 miles) line from Floeta to Urnadov and Floeta-Koroleva.
- The 15 km (9 miles) line from Nalasdoga (on the EWL) to Luzhanska-Lezhisjo.
- The 10 km (6 miles) branch line from Vagzhara Jn (on the NSL) to Zhenskeldava.
- The 10 km (6 miles) line from Floeta to Floeta Intermodal Freight Port.
- The 6 km (4 miles) line from Stelbrak Central to the HSL.
- Several small freight or industrial sections.
- The 6 km (4 miles) of the Tarna freight loop.
The network has been made to be as realistic and interesting as possible. Thereby, it includes the following assets :
- 70 stations (including 5 major stations with 7 platforms or more (up to 15 at Tarna)).
- More than 1800 signals.
- 9 large depots (7 for passenger trains, 2 for freight trains) including washing facilities and fuel points.
- 2 marshalling yards (Floeta and Hokenah).
- Floeta Intermodal Port with docks and facilities allowing complex freight operations.
- More than 2 400 km (1 500 miles) of tracks.
- Signal dynamic numbering : every signal is numbered according to its signal center.
- Kilometer points : every portion of the line is identified with kilometer points, allowing drivers to run (thanks to included working sheets) without the HUD.
- Modern catenary on electrified lines (completely enhanced since the last release)
- A reworked tunnel occlusion and enhanced scenery along large portion of the lines (especially on the HSL and the oldest portion of the line, between Floeta and Tarna).
- A large number of scenarios depicting the complexity of train operations on the network. This will include passenger, freight and empty stock services, along with "stories" that are scenarios in several parts recreating a complete day of work of several train drivers.
- Scenarios will use the best available UK trains for TS 2019, with a heavy use of AP Enhancement Packs. But what if you don't have an extensive collection of trains ? No problem, several scenarios will be included with a "complete" version and a "no dependancies" version, that will have the same requirements as the network.
- Some scenarios will exist in different copies, but each copies will lead to different events during the run. You won't be able to know what, just like a real train driver !
-All scenarios will be made according to the complex timetables and rolling stock sheets we have built for the network. Absolutely nothing will be the result of something random.
What will I need to run the network ?
You will need the following payware routes to ensure the network will work properly :
- DTG ECML South : London to Peterborough*
- DTG MML : London to Bedford*
- DTG KHS : London to Faversham*
- DTG Riviera Line : Exeter to Paignton*
- DTG Liverpool - Manchester*
- DTG WCML Over Shap : Preston to Carlisle*
- DTG Semmeringbahn : Mürzzuschlag to Gloggnitz
- DTG Hamburg - Hannover*
- DTG Pacific Surfliner : Los Angeles to San Diego
- DTG LGV MedSouth : Marseille to Avignon**
* This routes are absolutely required to ensure the network will work without problems. Other routes are only used for the scenery.
** This route is only require if you want to see the 1.5 kV DC OHLE south of Hokenah. It will not affect the rest of the line at all.
When will it be available ?
Due to several difficulties and personal events, the release has been delayed. The network will hopefully be available for late February / March 2019.
Will it be free ?
Yes, and no ! Let us explain that :
RKP East-Sansek is a huge personal work that began in 2009 with Rail Simulator. We aim to provide quality content for TS users for free. But with such a huge work, we also want to make it useful for the community, and that's why we will release that project in a particular way. I (the owner of this website) am deeply affected by the suicide prevention cause, because I lost several friends and members of my family this way, and also because I ran into two major depressions (and the second is still here at the time I am writting that). I continue to work on my projects, to make my professionnal and family lives as good as possible, but I really want to make something for the french association Suicide Ecoute (which is like the Samaritans in UK). That's why I chose to make this network "temporary donationware".
What does it mean ?
To obtain the download link, you will have to make a donation of at least 5 € (4.35 £) to RKP Trains PayPal account. After you make the donation, you will receive the download link to your email adress under 24 hours. If you make it during the early access stage, you will receive an email confirmation and the download link will come when the network will be released.
This system will run for six months. After six months, I will give 75 % of the total of donations to Suicide Ecoute (I told them my project, I will try to sign with them a sort of contract to make everything official). I will also give 15 % to the website RailSim.fr, the most popular website and forum about TS in French language. It is also the website that helps me the most during the construction of my network. The 10 remaining procents will be used to cover the transaction fees and the costs of this website hosting.
How could I be sure that my money will effectively go to Suicide Ecoute ?
As I just said, I contacted the association and I will ask them to put in place a sort of contract that engages me to effectively donate the 75 % of your donations to them. At the end of the six months, I will send to all donators an email with the proof of my donation to the association and to RailSim.fr. Along with that, you will have a detailed financial statement of all the donations. If you want, I can also make a page on this website with the names or pseudonymes of all donators, which will be actualised every weeks.
Did you speak about "early access" ?
Due to delays in the release, the "early access" operation is currently in discussion with the association. You will have some further news soon.
And what if I don't want to pay / I don't trust you / I can't pay by internet ?
After six months, the download link will be available here, and you will be able to download the network for free.
Finally, we are hoping that you will enjoy the network. With complex operations, hours of scenarios, I bet you won't be disappointed. It's a really huge work (for example, the longest passenger service you will be able to drive will run for 2h20, on 261 km, just like if you drive London Paddington to Bridgend), and it is totally personal. And for those who definitively won't donate, juste wait for the free release. This donation system does not prevent you from enjoying our works. It is just an attempt to make the world a little bit better...