The RKP East-Sansek has announced that both of its current A382 locomotive are to be withdrawn in next August.
Currently, they are the oldest pieces of rolling stock in passenger operation with RKP East-Sansek, being in service since 1974, 45 years ago. The two A382 locomotives, equivalent to British Rail Class 87 and numbered A382084 and A382085, are the only remainder from the original 18 A382 locomotives in operation for RKP East-Sansek. They were both transferred to East-Sansek network in 1989, after the completing of electrification from Stelbrak to Floeta. Before that, they were used by the Intercity department for Valkanslav – Molnja express services. They began operation on the East-Sansek network with VRP duties, mainly between Floeta, Tarna and Stelbrak. On rare occurences, they were also seen on stopper services, in case of an A381 (Class 86) failure. They were later replaced by A383 (Class 90) on these duties, and were transferred mainly on passenger services on the Stelbrak to Silidann line, although four of them began operations on the Tarna to Xeristoh line. From 2007 to 2011, the RKP East-Sansek withdrew most of its A381 and A382, and only A382084 and A382085 remained in operation, firstly between Stelbrak and Sahn-Kornelja, than on the RP services between Tarna and Gladiorka (since 2018).
Both locos have hit 15 millions of kilometers and have became quite unreliable for a few years. Frequent breakdowns led to disruptions or trains cancellations and the RKP East-Sansek has been getting complains about the situation for at least two years, especially on the Tarna – Gladiorka line.
The last RKP East-Sansek service operated by an A382 will be the 18:12 departure from Tarna to Gladiorka, on Friday the 23rd of August, this year.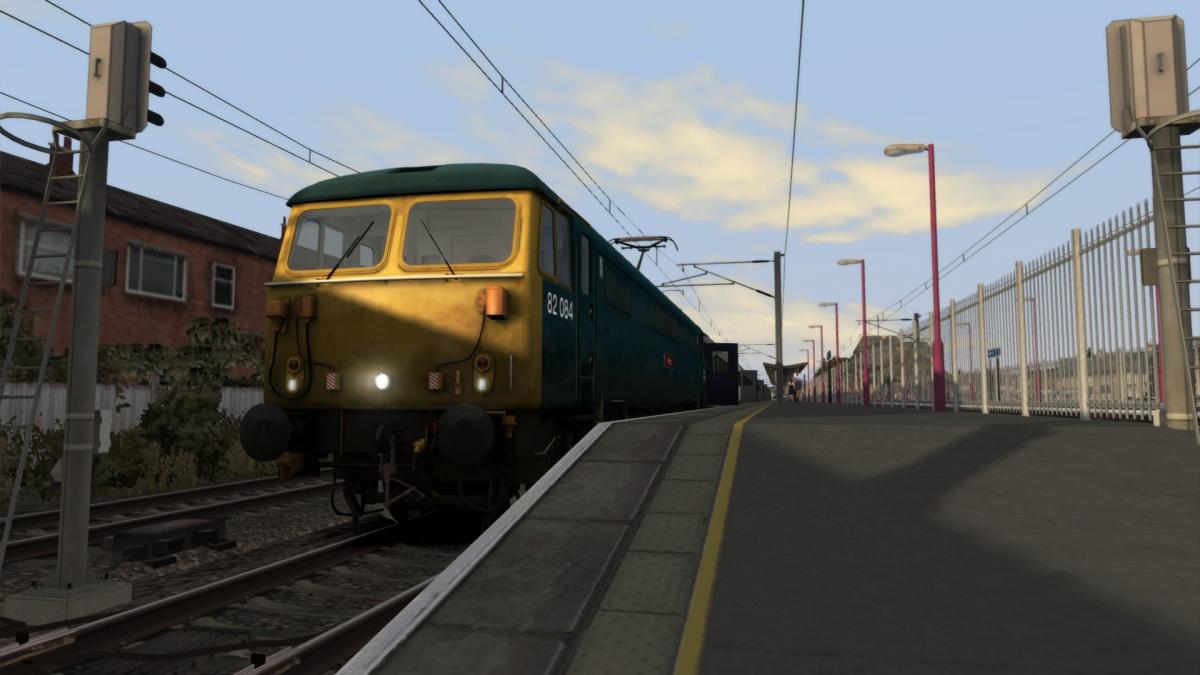 A382084 stopped at Suberept railway station.
What replacement for the A382 ?
As some passengers have also been able to see it, A382 will be replaced by... A163 (Class 68). On Tuesday the 14th of May, the usual A382084 was replaced by A163019 on hire from the Intercity sector. This replacement, made to allow quick maintenance on A382, was also a good test to familiarise drivers with this new stock. Some people have already complained about the fact that diesel locomotives will operate services that are totally under overhead wires, but the RKP East-Sansek has justified this choice due to the lack of electric stock currently available. "All our electric multiple units are already used widely across the network. The most recent of them was received in 2017" has claimed Hejaz Hrenowski, RKP East-Sansek marketing director, " A163 are very recent pieces of rolling stock, very fuel efficient and reliable, they will provide a perfect service for this line". In fact, the whole country is suffering from considerable delays in the delivery of modern electric locomotives. The new A384 (Class 88) where due to be delivered in 2018, but are now delayed to at least 2020...
4 A163 from the Intercity sector will be cascaded to RKP East-Sansek this summer ; they will join the existing 6 A163 of the company. At the same time, 2 more A383 (Class 90) will be delivered to the network, cascaded from the RKP Noberek, to operate VRP duties with the existing DVT used by A382. As a result, new A163 sets will operate in 'top-tail' formation, with the front loco leading the train and providing traction, while the rear one will only provide electric train supply and heating to the passenger coaches.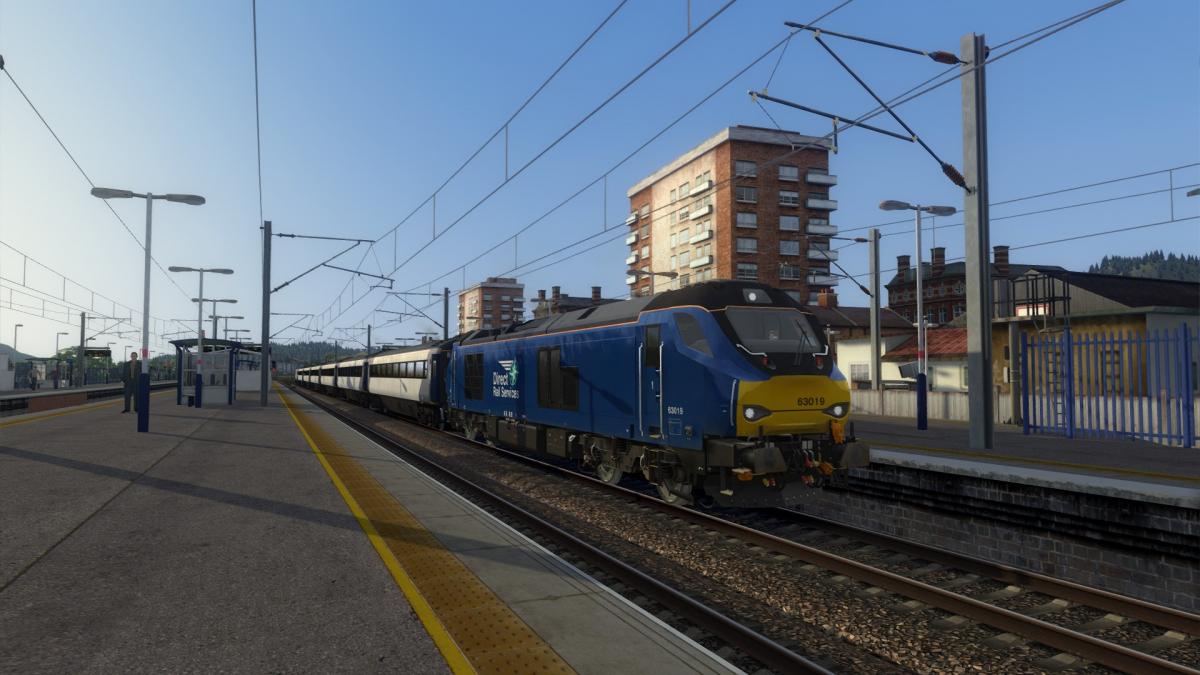 A163019 at Toletha railway station, replacing A382084 during on of its maintenance.
And what will happen for the last two A382 ? They will be stored at Stelbrak, probably for some years, but it is pretty sure that at least one of them will be preserved by an association. The other will be scrapped. There are actually about 86 A382 still in use across the whole country, but most of them are due to be withdrawn by the end of 2021...